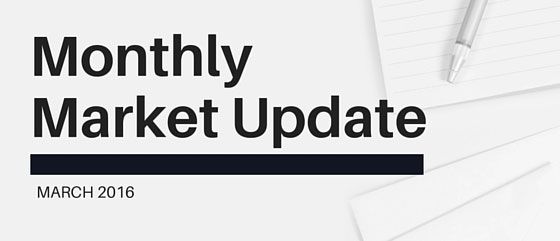 What has the market been up to this past month? Well, with some of the negative housing headlines out there you would think not very good. However they should be read with calm or even skepticism. National housing trends, like the steady rise in home prices and decline in inventory, should certainly be observed with care, but tracking wider economic conditions is also necessary. Buyers want to get into the market, but unlike the rising real estate prices of ten years ago, people are not diving head first into risky mortgages or uncomfortable situations like before.
Some of the countywide numbers for March show that the number of closed sales decreased 6.7% for detached homes and 0.6% for attached homes. Pending Sales increased 3.1% for detached homes and 9.9% for attached homes. Inventory decreased 15% for detached homes and 25.8% for attached homes. A big factor in these numbers is the low inventory which continues to play a huge role here in San Diego. The Median Sales Price was up 7% to $551,000 for detached homes and 4% to $360,000 for attached homes. Days on the market decreased 14% for detached homes and 26.2% for attached. Supply decreased 21.4% for detached homes and 36% for attached homes. With the housing price tag rising in San Diego, it is no surprise that the attached homes market has really heated up as they tend to be the more affordable options compared to detached properties countywide.
When headlines read that we could be approaching a peak in values, it is important to look at other data which typically can affect the market. Employment figures are pointing positive, wages are going up and employers are hiring. Consumers are smarter and are holding out for the right property and a better deal, even in the face of extremely low mortgage rates. As seller and builder confidence increases, we should see more activity in Q2 2016. The second quarter tends to rank as the best time to list a home for sale so we should see inventory bump up this Spring. Prices don't appear to be so high that they are stalling the market as buyer demand is present, especially with historically low interest rates. The problem lies in the lack of inventory and it will be interesting to see in Q2 if our decreasing trend continues.
​
Click here to download March 2016